Optional excursions organized during the stay by the Italian tourist office.
The Republic of San Marino.
Price about 12,00 €
The capital of the state of San Marino is located on the slopes of Monte Titano (Apennines Toskańsko - Emilian). There are about five thousand. residents living there. There is a small food industry, textile, leather, ceramics, production of souvenirs and jewelry. This is an attractive tourist town. There are antique walls with a gate of St. Francis (XIII-XIV century) and fortresses of Guaita (La Rocca) and Cesta (castle) build between XI-XIV centuries. Castle of Witches, Palazzo del Governo (Government Palace) the Basilica of S. Marino build in nineteenth century. Area of low taxes. Apart from historic tours attraction there are great shopping stores. The trip to San Marino is going to last about five hours.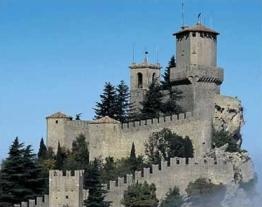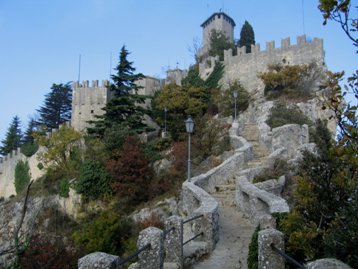 Water park "Atlantica"

Price about 18,00 €.
One of the largest water parks in Italy. There is a complex of swimming pools (with a area over one hundred thousand square meters), slides, kamikaze, river, bobsleigh, shuttle, anaconda, foam, the pools for children. Laser game rooms;j k bars and restaurants. All day stay.





Florence
Price about 45,00 €.
The Cradle of the Renaissance. Guided Tours. Among many other attractions you will see Square Signoria with the Palazzo Vecchio and a copy of Michelangelo's David. You will alsoe see Basilica of Santa Maria del Fiore in campanilla Giotto, the Baptistery, the Medici Palace (home of Michelangelo) the church of Santa Croce, Ponte Vecchio and Uffizi Gallery.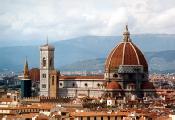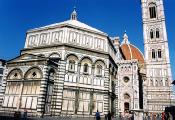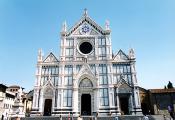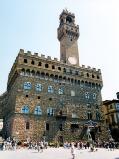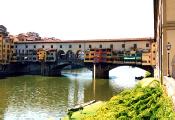 Bazylika Santa Maria del Fiore z campanillą i baptysterium Santa Croce Palazzo Vecchio Ponte Vecchio
Rome and the Vatican
Price about 65,00 €
Guided tours start from the Vatican. Among many historical places you'll alsoe see St. Peter's Basilica Square and. Pope graves.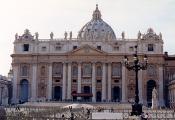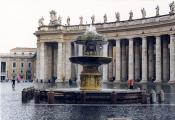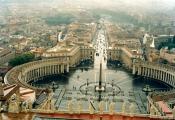 Then we go to the old part of Rome and visit the: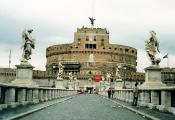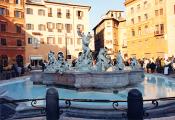 Castle of Sao Jorge. Angel and bridge over the Tiber Piazza Navona Panteon Fontanna di Trevi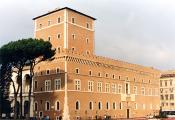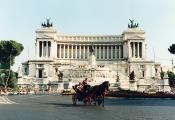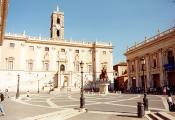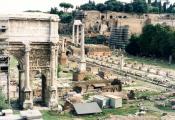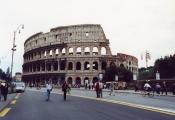 Piazza Venezia Mausoleum Wiktora Emanuela II Kapitol Forum Romanum Koloseum
Amusement Park "Mirabilandia"
Price about 35,00 €.
(possibility to organize excursions by bus back from the holiday village. Price about 25 €.)
We advice you to see one of best enjoyment parks which will stay in your memory for ever like: wild river rafting, mountain Katun cosmic towers, shows police, three-dimensional cinema, crazy lifts, numerous rides, raft pirate, laser shows, musical fountains and illuminated. Tour of hours. 1700 hrs. In 2400. All attractions (over 40), only one ticket.
Assisi Cena: około 38,00 €.
Assisi is a town placed in Umbria. There are about 25 thousand inhabitants living there. This is religious and historical resort (St. Francis of Assisi) containg Romanesque Franciscan Cathedral and church with famous frescoes from thirteenth and fourteenth century (including: Cimabue, Giotto, P. Lorenzetti and S. Martini)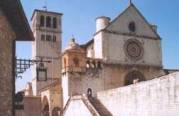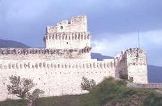 Church and Monastery Franciszkanów View of the City medieval Castle
Travel by boat to stay in Rimini dolphinarium.
Price about 35,00 €.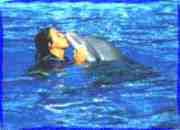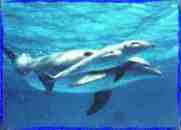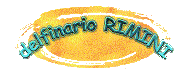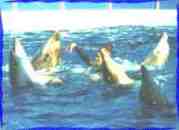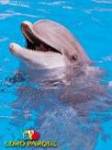 (possibility to organize excursions by bus back from the holiday village. Price about 15 €.)
The town is situated on the islands in the Venetian Lagoon. This is an important commercial port of Italy. Free zone including drinks end cigarettes + international tourist resorts, films festivals and contemporary music + 150 water channels to travel. Canal Grande is the main artery of Venice end many other attractions. It contains 400 bridges (including Ponte Rialto Bridge of Sights) + public transport, boats, gondolas and motorboats. Among many others attractions you can see - Basilica of St. Brand of Byzantine containg mosaics from IX-XI, XIII-XVIII century. You can also see the Doge's Palace (XIV-XVI century) and many other Gothic Renaissance and Baroque churches. This include S. Maria della Salute (build in seventeenth century), Libreria Vecchia (XVI century) and many palaces from (XIII-XVIII century). This include Ca d'Oro, museum and galleries, historic centers of the UNESCO World Heritage Site. As an attraction we include travel by water channel to enhance your visit to Venice.





Most Rialto nad Canal Grande Port w Wenecji S. Giorgio Maggiore Rio – small canal



Gondola Basilica św. Marka Santa Maria della Salute
Mausoleum Galii Placydii Basilica San Vitale mosaic w San Vitale grave Dantego Basilica San Apolinare Nuovo
Each tourist who participate one day trip will receive packed of a lunch and drink.
Giuliano Pollini - Italia

Casa Vacanze - "Blu Mare", "Bellelli"

Avenue Cristoforo Colombo 10, 47.062 Cesenatico (FC)

Detailed information about the organization of the colony

please contact in Poland

0048 601 468251, 0048 664 410003,

0048 12 4323080, 0048 12 4211371,

vacanze@wloszech.com